As the new year approaches, many of us make health and fitness resolutions to compensate for all the festive season indulgences. Why not start early and get into fitness gear with a cycling holiday? Here are our top picks for a bicycle friendly destination.
The Netherlands
Flat terrain, mild weather and plenty of designated cycling lanes make The Netherlands a cyclist's paradise! There are also strictly enforced traffic laws to protect riders. Whether you're navigating the bustle of Amsterdam or taking a slow ride through fields of tulips in the countryside, The Netherlands is a must-see for those who favour two wheels!
United States
While probably not one's first thought when planning a holiday by bicycle, between the multilane highways and roaring SUVs there is actually a thriving cycling community. Cycling lanes and bike racks litter the country from the sprawling capitals to smaller towns and rural areas. What makes cycling the States particularly memorable are the various landscapes, consisting of glacial deserts in Alaska, the tropics of Hawaii, Southern prairies and just about everything in between!
New Zealand
If you're up to the challenge, New Zealand boasts some of the most famous mountain biking trails in the world, including Makara Peak which alone attracts over 100, 000 keen biking tourists every year. Low crime, well maintained roads and trails, and little air pollution are just a few more reasons to visit this biker's haven.
Norway
Two Norwegian cities, Sandnes and Trondheim, feature on Virgin Vacation's list of top bike friendly cities. This is a small testament to the steps Norway has made to accommodate both local and touring cyclists. If you don't want to incur the cost of traveling abroad with your own bike, rentals are conveniently available just about everywhere, and Trondheim even has the first bicycle lift that transports riders up steep terrain without having to dismount!
China
You may be looked at oddly by locals if you choose not to explore China by bicycle! Avoid the often chaotic traffic of the main cities by ditching four wheels for two, and enjoy a much more immersive experience by cycling through villages and rice paddies that would otherwise whiz by through the window of a tour bus.
Spain
If you're not an experienced cyclist but still want to try a holiday by two wheels, no country makes it easier than Spain. Choose a selection of lead group cycling tours for day or night exploring, and make use of Bicing, a service that allows you to hire a bicycle from a designated station and return to another one that's most convenient for you when your day's cycling adventures are over. Make use of complementary bike maps and the green belt that surrounds Barcelona's city centre.
Denmark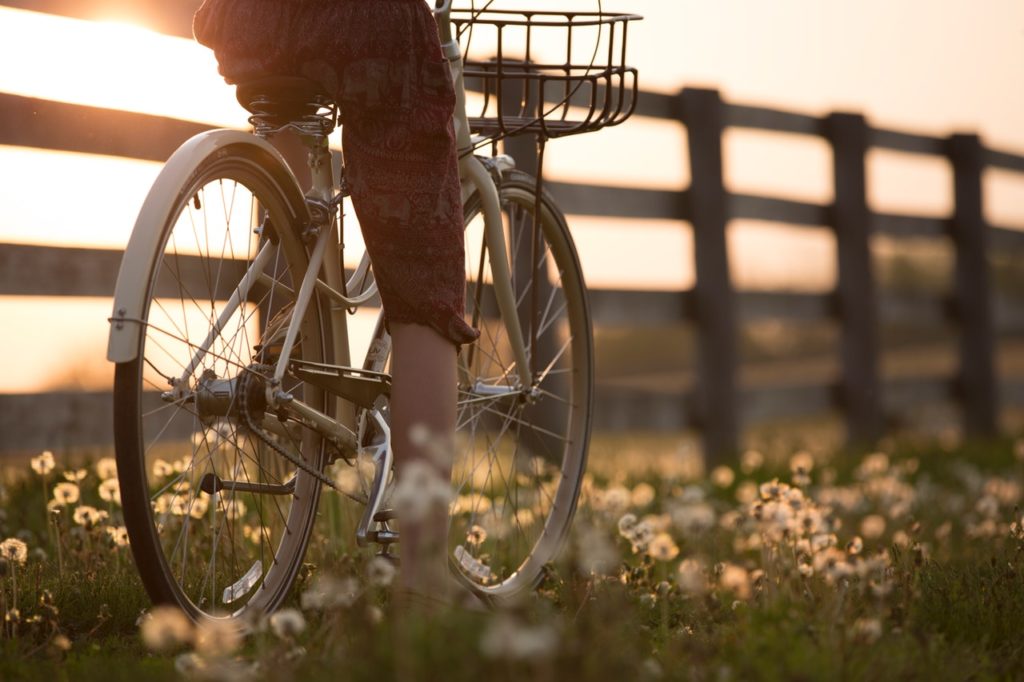 Home to 11 national cycling routes that connect the outskirts with centrals hubs, often with vast stretches where motorised vehicles are not permitted at all, Denmark has proven itself as one of the world's most cycle conscious nations. If you'd prefer a more guided experience, there are also plenty of extended guided tours that include pre-booked accommodation. All the landmarks and must-sees of Denmark's capital, Copenhagen, are also easily accessible by bicycle, making the city a cyclist's dream.
So if you're tired of the hassle involved in organising transport while abroad, or simply want a more immersive experience on your next holiday, be sure to investigate a cycling tour. These countries and more are proving that two wheels can be just as safe, organised and accessible as four.
Source: https://www.onegreenplanet.org/lifestyle/the-best-countries-to-explore-by-bicycle/
B4i.travel simplifies your communication needs when travelling and takes the risk out of high international roaming costs. We offer a range of pre-loaded, pre-activated and pre-registered world travel SIM cards so you'll be connected when you arrive in the country you are visiting. Tourists, students and businessmen have been talking like a local in South Africa, USA, Europe with B4I.travel since 2010. It's time to 'Explore your world'.